Success stories from our candidates, employers and opportunity providers
We want to make a difference …. sometimes the only difference
Beverly and Charlie were wonderful to work with in setting up the Underwriter Services Association job board. They are a hard-working duo who have a clear vision for "A Path to a Better Future." I see great success in all their future endeavors! HiringOpps is lucky to have them as a partner.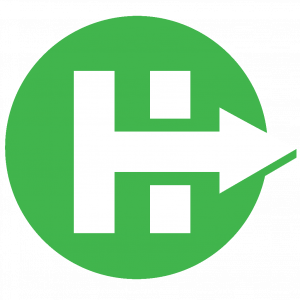 Briana Wick
HiringOpps
Having worked as an HR Professional for many years; sourcing top talent is always a priority and challenging to find. Recruiting has gotten harder in some ways with the big Job Boards; specifically weeding through the mountain of applicants you receive for each Job posting. Having Subject Matter Experts at your disposal, with a pre-existing network of industry specific talent is enormously helpful. My years of experience with Charlie and Beverly Williams tells me that I'm engaging high caliber, innovative and trustworthy professionals that will provide me with the assistance I need.
Susan Kittrell
If you are looking for talent in the insurance industry, Underwriting Services is your resource. I have known Charlie for 30 years; he is diligent, honest and has intricate knowledge of the industry. The thing that separates Underwriting Services from other recruiting platform is experience. Charlie has worked on both sides and knows how to connect the right talent with the right employer. At ZOOM Audits we could not be more pleased with our relationship with Underwriting Services. David Sturgis - Founder

David Sturgis
ZOOM Audits
I am pleased to recommend the services of Charlie Williams, CEO of USA (Underwriter Services Association). Our recruiting efforts have been enriched by the services provided by USA. We at AFIRM have worked with Charlie in various partnerships spanning 10 plus years in the insurance services business. When Charlie introduced us to USA, we knew we could put our faith and trust in him. We have found the USA team to be attentive and proactive in meeting our expectations. Charlie has a deep understanding of commercial insurance services and the unique qualities we look for in our job candidates. Charlie's vast networking connections within the insurance service business, has contributed to our success in finding qualified candidates. I would recommend USA with no hesitation. Our experience in working with Charlie and his team has been nothing but enjoyable and positive. If you have any further questions, please feel free to contact me. Debbie Guthrie Vice President of Strategic Alliance Services 800.223.2310 x 2229 debbie.guthrie@afirmsolutions.com
Debbie Guthrie
At Afirm, recruiting and sourcing top talent is a strategic imperative to our business. Collaborating with USA has been a significant piece of the recruiting puzzle for us. We take confidence in the knowledge that USA understands our business, and the unique recruiting challenges we face. I have found USA to be an effective recruiting partner; their staff responsive to our needs and special requests, and the quality of applicants we receive exceptional. Afirm is pleased to endorse USA and the service they provide! Rene Crites Recruiting Supervisor 800-223-2310 x2283 racrites@afirmsolutions.com | www.afirmsolutions.com
Rene Crites
I've known Charlie Williams for over 30 years. These things I know about him. · First and foremost he is honest as the day is long! · He has a solid work ethic. · He understands the needs of his clients AND delivers continuously. · He has a contagious personality. No wonder he has gravitated to the recruiting business! · He has infused USA with all of the above. Personally, I would recommend Charlie William no matter what business he was running. He's that kind of gentleman. Jon Kovach President Fort Collins: P: 800.223.2310 x2218 | VOIP: 7.38.2218 | M: 970-420-5340 | F: 800.890.4575 jon.kovach@afirmsolutions.com | www.afirmsolutions.com
Jon Kovach
In our business, recruiting is constant! I have dealt with many recruiting firms and for the most part the experience were mediocre at best. However, dealing with USA was a breath of fresh air. Unlike others, they understand our business and needs. The service, prompt attention, and the quality of candidates we got from them speaks volume of their recruiting and screening process. I highly recommend USA for their network and understanding of my needs and core business. " Bart Sturgis, President of Preferred Reports Bart Sturgis President 102 Asma Blvd, Ste. 402 Lafayette, LA 70508 Direct: 337.347.9663 Cell: 337.280.0018 www.preferredreports.com
Bart Sturgis
Charlie Williams is a true professional who understands the unique challenges our industry faces to fulfill our hiring and contracting goals. He delivers what he promises and has gone out of his way to assist us with our loss control needs. His job board is specifically targeted to candidates who have the credentials and interest in our industry, and I am happy to endorse this endeavor. Joanne Wasserman Brinkerhoff, CPCU Vice President TIS, Inc. dba Technical Insurance Services 570-729-7141 (direct line) Jwasserman@tisinspects.com www.tisinspects.com
Joanne Wasserman Brinkerhoff, CPCU
I have had the pleasure of working with Charlie Williams and the team at Underwriter Services Association since they began their operation. Charlie's industry knowledge is invaluable in connecting qualified candidates to our organization. Their company has a passion for connecting employers with candidates with career opportunities that position both parties for long-term success! The entire group are committed to working with our team to ensure we obtain the talented candidates that help ZOOM Audits succeed in the marketplace!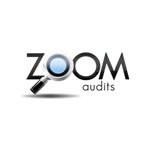 David Christensen
USA (Underwriter Services Association) has saved us countless hours locating and vetting candidates for our industry. The consultants we have been introduced to have exceeded our expectations and many are located in areas we have struggled to connect with consultants. Thanks to USA we are keeping talented consultants in our industry as well as introducing new ones to the field and providing industry insight. Russell Elliott COO, National Risk Services
Russell Elliott
National Risk Services
A PREMIER JOB BOARD FOR OUR INDUSTRY
We're proud of the support and service that we provide to every one of our association candidates and employers.
We ensure that you recieve the quality service that you deserve, whether you are:
An underwriter, loss control professional, premium auditor, claims adjuster looking for your next great opportunity
A small agency looking to fill a single position
A large carrier or fee company with hundreds of job openings